As investors, our focus is often on the returns on our investments. However, an investment policy statement should focus on the net return after accounting for taxes, expenses, fees, and inflation. To put it into perspective, investing can be seen as a battlefield. It demands a keen intellect, both behind the scenes and at the front line, where the decisions made have significant, long-lasting implications.
The purchase of a security signifies an attempt to gain an advantage, and selling a security indicates a pre-emptive defensive move, anticipating potential loss. Interestingly, these securities are also bought and sold by other investors who, from their unique viewpoints, strategize for the same advantage. When you're expecting your investment value to rise, someone else might anticipate a fall. The exchange of stocks or bonds occurs between individuals each with their distinct motivations. It's a constant tug-of-war on the investment battlefield.
Going to war without a strategy, firing aimlessly into the brush, is a surefire road to catastrophe. Similarly, managing a portfolio without a strategic plan—the investment policy statement—could result in significant financial instability. The investment policy statement outlines the financial goals and objectives for wealth management and is vital for maintaining financial stability for your family, particularly when devising financial planning for ultra high net worth.
Discipline is a prerequisite for victory. This article, rather than focusing on the specifics of investment tools and products, (which will be covered later), aims to establish that discipline. An investment policy statement facilitates adaptability to the dynamic landscape of financial tools and investments over the years and across generations. The investment policy statement should delineate:
We Are Different Because We Are Laser Focused On Helping You Achieve Financial Serenity Through Our Proven Comprehensive Goals-Based Planning & Investing Strategies.
The biggest Financial Planners' Mistake That Will Hurt Your Financial Security!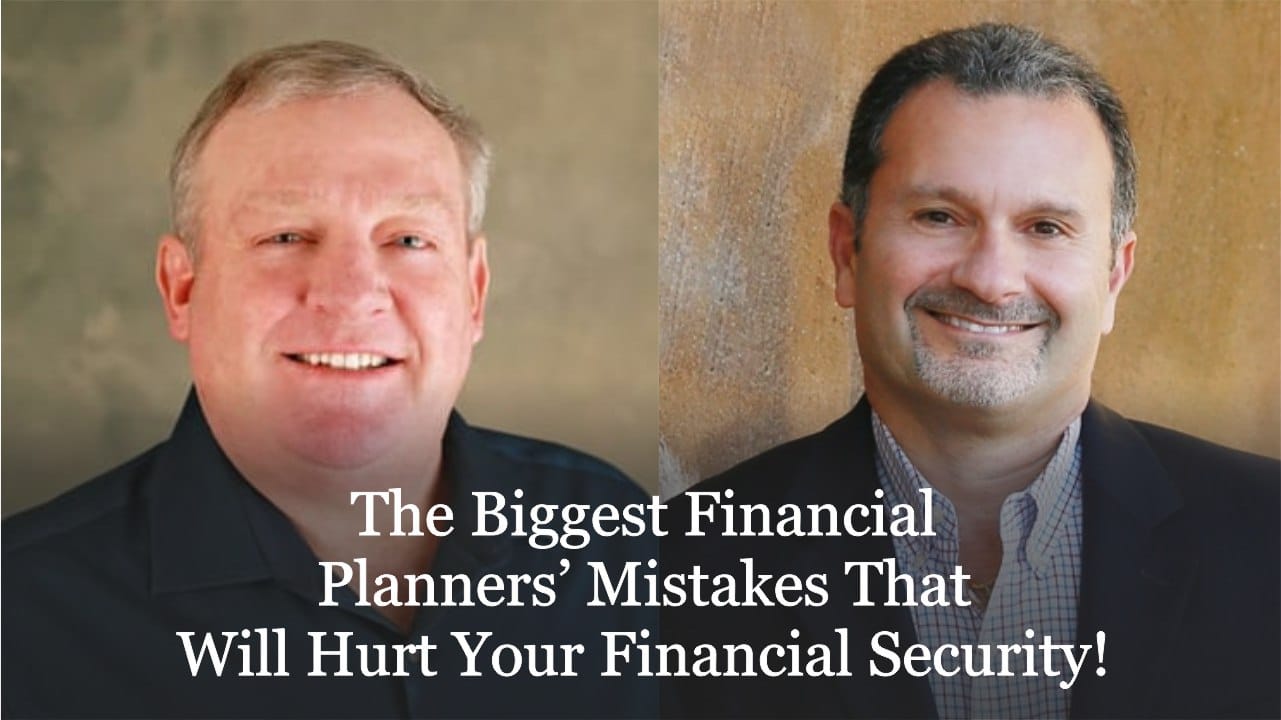 How To Find Your GO-TO High Net Worth Financial Planner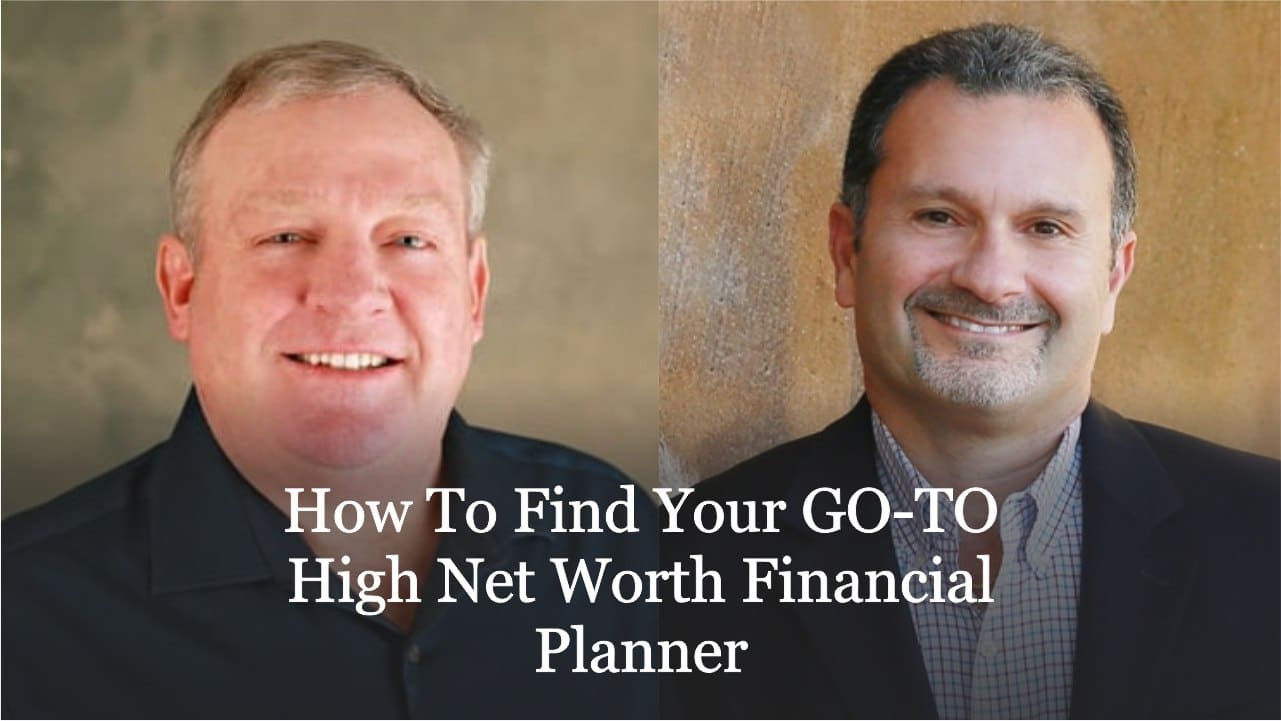 How Pillar's High Net Worth Financial Planning Process Is Different

Multi-Family Office For Ultra-High Net Worth Families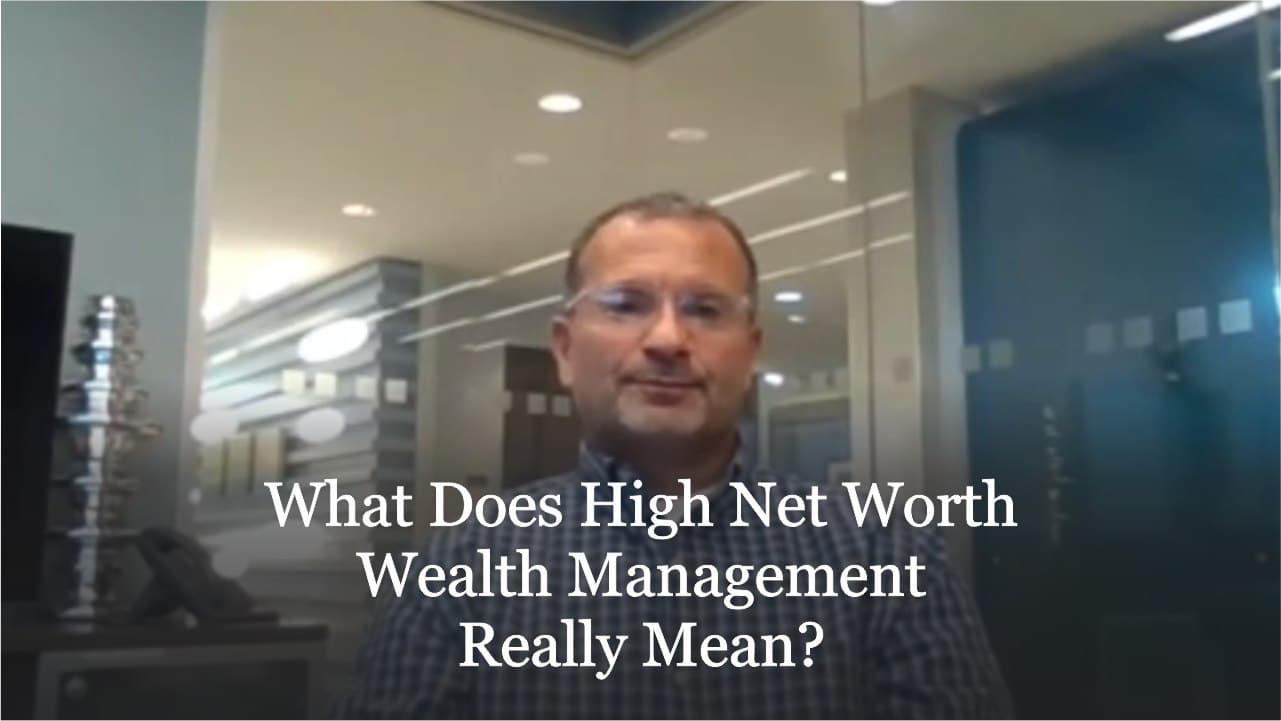 Founder & Managing Member Pillar Wealth Management

YES, I'd Like UNBIASED Financial Planning Advice
The acceptable risk level for your portfolio.
The long-term performance goal for your portfolio.
Regular liquidity and spending needs, cash flow in/out.
One-off cash flow in/out items.
The asset allocation necessary to achieve numbers 1 and 2.
Criteria and policies for rebalancing.
Your chances of achieving long-term success.
The management strategy for your money.
Furthermore, we propose additional steps to assess the likelihood of attaining your multigenerational portfolio objectives under the investment policy statement. Reviewing your family and multigenerational goals should be a recurring process, considering the constant changes in life.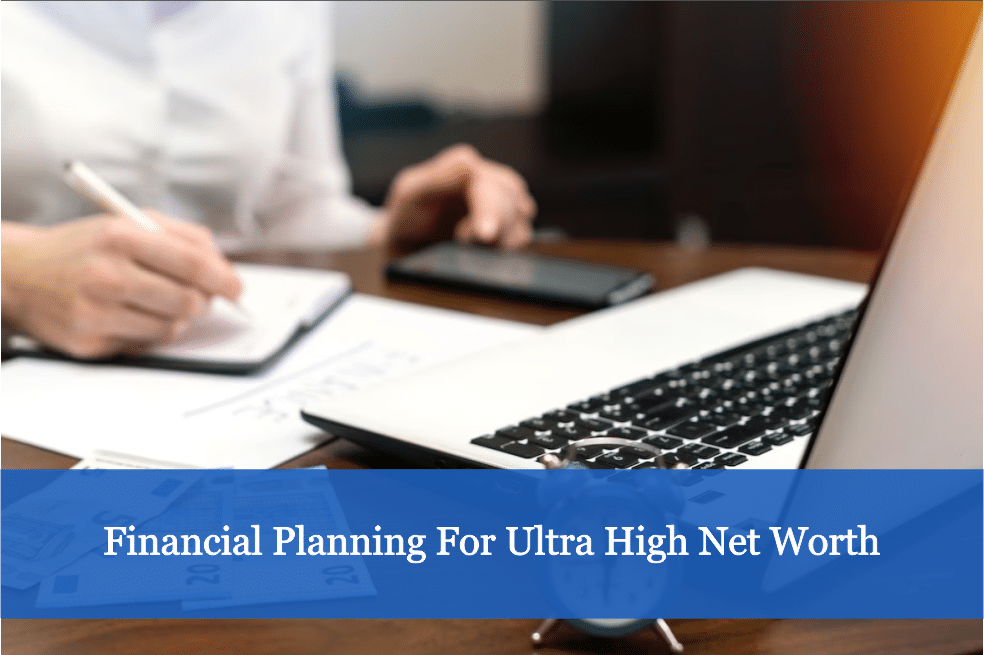 A policy statement details the investment philosophy, strategy, and approaches toward volatility, risk tolerance, liquidity, taxes, spending, and unique circumstances. It will also specify permitted investments, largely influenced by your family's risk tolerance. For instance, you might prefer to avoid short selling or certain ultra-aggressive investments such as commodities or puts and calls. Maybe your family is averse to hedge funds but open to venture capital or angel investing. It could be that you opt for ethical investments or favor environmentally-friendly ones. The policy statement provides the details for such preferences.
Family members will inevitably have varying views and agendas. Differences in philosophy, politics, personality, and loyalties complicate matters. Someone might propose investing in a hedge fund where a relative works. It becomes challenging to keep everyone on track, with the best interests of the family at heart. How do you align the varying ideologies across generations and establish the family's investment approach?
Table of Contents
Also, you might work with several advisors, each with their unique philosophy, ideology, and strategies. The policy statement guides not only your family's investment journey but also that of the professionals advising you.
Scientists are on a perpetual quest for a unifying, universal theory to explain everything. They seek to solve the grand puzzle of our existence and find a common direction. As an ultra-high net worth family, you might face similar difficulties in finding a shared direction. Understanding individual investments is one thing; comprehending their collective purpose is another. It is crucial to see the thread tying everything together. Each individual investment might make sense on its own, but where does it fit in the grand scheme of things? Successful ultra-high net worth families understand the importance of knowing their direction, the only sure way to get there.
Testimonial From Satisfied Clients
Your investment policy statement serves as that compass, guiding your family's financial decisions. It is flexible enough for different interpretations, allowing family members to provide their perspectives on its applicability in various specific scenarios. However, it also limits the range of these debates, defining the context, agenda, and direction to avoid unnecessary detours.
Investing shouldn't be haphazard; it needs discipline, strategy, and logic. While differences of opinion are inevitable, a prevailing philosophy is needed to guide portfolio management within a defined framework.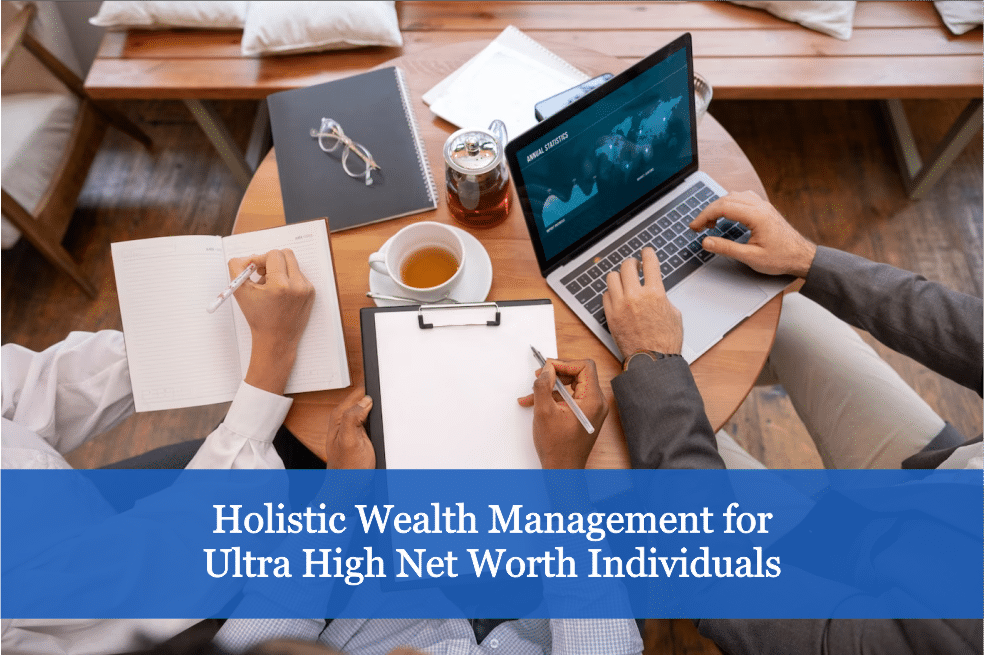 Holistic Wealth Management for Ultra High Net Worth Individuals
At this level, your financial needs surpass those of the average family, requiring a comprehensive approach that addresses the unique challenges you face. With a complex financial situation, you must navigate higher tax obligations, a diverse investment portfolio, multiple properties, and philanthropic endeavors. Our team understands the intricacies of managing these concerns and is equipped to provide the expertise you need.
Our financial planning for ultra high net worth individuals encompasses a holistic strategy that goes beyond conventional methods. We recognize that your financial goals extend beyond income projections and retirement savings. Our approach encompasses all facets of your financial affairs, ensuring everything is considered. From optimizing tax strategies to managing your extensive investment portfolio, we cover every aspect of wealth management. We understand the importance of preserving and growing your family's wealth, and our specialized high net worth investment strategies are designed to achieve just that.
By partnering with us for your financial planning needs, you gain access to a comprehensive suite of services catering to ultra high net worth individuals. Our team of experts is experienced in addressing the intricacies of your financial situation, providing you with peace of mind and confidence in your financial future. Whether navigating complex tax structures, managing multiple properties, or aligning your philanthropic endeavors with your overall financial plan, we have the knowledge and expertise to guide you every step of the way. Experience the difference of specialized financial planning tailored for ultra high net worth individuals and unlock the full potential of your wealth today, including:
Optimization of liquidity and debt management
Strategic investment planning
Advanced tax planning strategies
Tailored retirement planning solutions
Comprehensive estate planning for
Robust risk management strategies
Financial planning for ultra high net worth individuals encompasses a holistic framework with the following essential components:
Developing a holistic framework to articulate your individual and familial values and aspirations within the context of financial planning for ultra high net worth individuals
Creating a financial projection by evaluating your present financial situation
Seeking guidance and counsel from industry specialists to obtain valuable insights and suggestions
Anticipating your financial trajectory by incorporating the recommendations above
Formulating a well-defined and actionable roadmap for the execution of your financial plan
Optimizing the Consolidation of Assets: A Comprehensive Approach to Financial Planning for Ultra High Net Worth Individuals
Are you an ultra high net worth individual or family looking to enhance your financial planning strategies? Look no further! Our specialized services cater specifically to the unique needs of UHNW individuals like yourself. We understand that diversifying your investments is paramount to mitigating risk and maximizing returns. That's why we offer comprehensive solutions tailored to your preferences and objectives.
Trust us to be your partner in achieving your financial aspirations. With our extensive experience and deep industry connections, we have the expertise to help you navigate the complexities of financial planning for the ultra wealthy. Contact us today to discover how our personalized approach and strategic partnerships can revolutionize your financial landscape. Take the first step towards securing your future and optimizing your wealth with our unrivaled financial planning services for ultra high net worth individuals.
Diversification pertains to the strategic allocation and management of your wealth across various investment avenues, focusing on the growth and preservation of capital rather than the physical location or storage of funds.
Discover the power of targeted financial planning for ultra high net worth individuals. Say goodbye to the hassle of managing multiple investment accounts and embrace a streamlined approach that maximizes your wealth potential. With our exclusive expertise in financial planning for the ultra affluent, we understand that there may be better strategies than diversification. We ensure simplified monitoring and enhanced performance by consolidating your investments into a cohesive portfolio tailored to your unique goals. Experience the ease and effectiveness of our comprehensive approach, revolutionizing how you navigate the complex world of wealth management.
Moreover, unlocking the potential of comprehensive financial planning for ultra high net worth individuals necessitates consolidating your assets under the guidance of a trusted and proficient advisor. Here's why you shouldn't hesitate to entrust your wealth management to a single, dependable source:
Enhanced Cost Efficiency: By consolidating your investment accounts under a single financial institution specializing in ultra high net worth individuals, you can enjoy significant cost savings compared to opening accounts with multiple institutions.
Effortless Administration: Experience the convenience of streamlined financial administration with reduced paperwork and simplified investment portfolio tracking. Say goodbye to the hassle of managing numerous tax forms and account statements.
Optimized Investment Diversification: With a unified approach to financial planning, you minimize the risk of duplicating investments, ensuring a well-diversified portfolio that maximizes your potential returns. Our coordinated efforts eliminate the inefficiencies that arise from having multiple advisors.
Seamless Estate Settlements: Provide peace of mind to your loved ones by consolidating your estate affairs with a single point of contact. Simplify the process for your executor, making handling your estate settlement matters more accessible and efficient.
Effortless Retirement Planning: Our dedicated advisors know your diverse income sources in-depth. This expertise allows them to create a tailored retirement strategy that optimizes your income streams, ensuring a smoother and more secure financial future.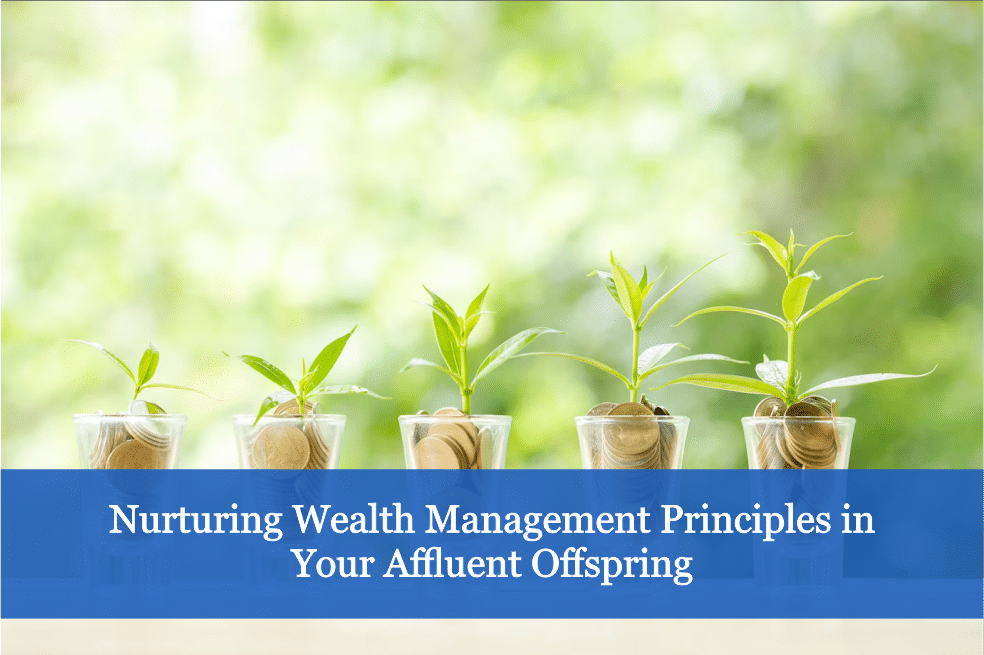 Nurturing Wealth Management Principles in Your Affluent Offspring
Discover the power of comprehensive financial planning for ultra high net worth individuals and ensure the longevity of your wealth for generations to come.
In a world where wealth can be gained through relentless determination and unwavering dedication, it's imperative to safeguard your financial success from any potential setbacks. One fleeting moment of oversight can undo years of hard-earned prosperity.
As a self-made individual who understands wealth's true significance, you recognize its value. However, the same may not hold for your children and grandchildren, who have been raised in an environment of privilege. It falls upon you to instill in them the essential principles of financial responsibility.
To ensure that your wealth transcends generations, imparting the knowledge and wisdom of financial prudence to your offspring is vital. Employing a range of strategic approaches can be instrumental in achieving this goal.
Begin by providing your children with a reasonable allowance, accompanied by clear instructions on allocating it for expenses, savings, and charitable contributions. This not only cultivates their budgeting skills but also ingrains a deep appreciation for the value of money and a sense of social responsibility. Additionally, implementing a comprehensive monthly budget that encompasses the needs and activities of the entire family can prove highly effective. Should your children request something that exceeds the budgetary constraints, reassure them that their desires will be considered in the following month.
By adopting these proactive measures, you can establish a solid foundation for your children's financial well-being and equip them with the tools they need to navigate the complexities of wealth management. With comprehensive financial planning for ultra high net worth individuals, you can ensure a lasting legacy that withstands the test of time.
Optimize the Utilization of Excess Assets: Advanced Strategies for Ultra High Net Worth Financial Planning
Are you an ultra high net worth individual or family with surplus assets? We understand the importance of protecting your wealth and are here to help. Explore our comprehensive financial planning solutions tailored specifically for individuals like you.
One powerful strategy is gifting. By transferring your assets to low-income family members, you can benefit from their lower tax rates on capital gains. Although you'll be responsible for taxes on dividends and interest income, gifting can still be a valuable component of your high net worth investment portfolio. Our expert advisors can guide you through the process, ensuring optimal tax efficiency.
Consider leveraging the advantages of a tax-exempt life insurance policy. By placing your assets in such a policy, you can generate income without worrying about taxes. When the time comes, the beneficiaries of your policy will receive tax-free benefits, providing them with financial security. Add this valuable tool to your arsenal of high net worth investment strategies.
Are you looking to avoid capital gains tax on surplus assets? Donate your appreciated publicly-traded securities to qualified charitable organizations. This not only benefits a cause you care about, but it also allows you to sidestep capital gains tax altogether. Our dedicated team can connect you with trusted financial advisors who specialize in managing surplus assets, ensuring a seamless process for your charitable contributions.
Need help navigating the complexities of financial planning? Rely on our expertise to maximize the potential of your wealth. Contact us today to discover the full range of our services and find a financial advisor who can effectively handle your surplus assets. Together, we'll build a solid foundation for your future financial success.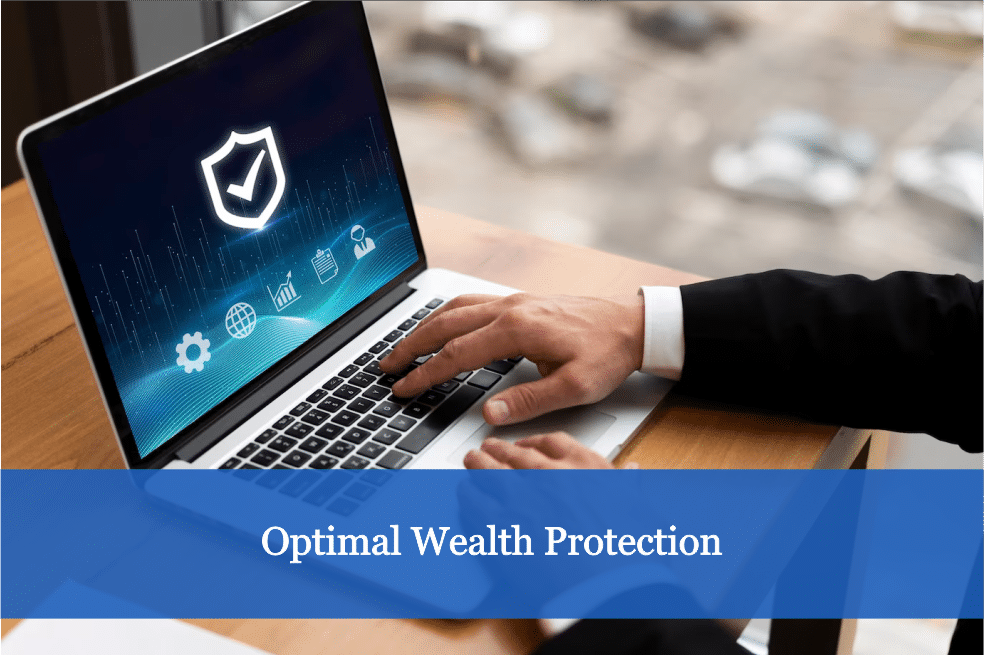 Optimal Wealth Protection
Safeguarding and enhancing your substantial wealth necessitates implementing astute financial planning strategies explicitly tailored for ultra high net worth individuals. A crucial component of this comprehensive approach is the prudent management of risks, which safeguards your hard-earned assets against potential pitfalls. Numerous affluent families of extraordinary wealth have endured significant wealth erosion due to their failure to anticipate and mitigate risks arising from lawsuits and market fluctuations. By incorporating effective risk management into your financial roadmap, you can fortify your wealth and shield it from potential threats, ensuring a prosperous future.
Safeguard Your Wealth: Shield your assets with comprehensive liability insurance, offering you peace of mind and protection against potential lawsuits.
Fortify Against Market Fluctuations: Mitigate the impact of market volatility by employing a strategic approach to investment diversification. Expand your portfolio across different geographic locations, industries, and asset classes, while also considering the stability of tax-free bonds.
Protect Your Income Potential: Unforeseen circumstances such as a severe illness or disability can disrupt financial stability. Safeguard your family's income by acquiring long-term care and critical illness insurance, effectively managing temporary or permanent income loss.
To attain financial serenity, embracing the essence of risk management within comprehensive financial planning for ultra high net worth individuals is imperative. Strategic adjustments are required to ensure optimal preparation for various investment risks and the attainment of ultimate financial security.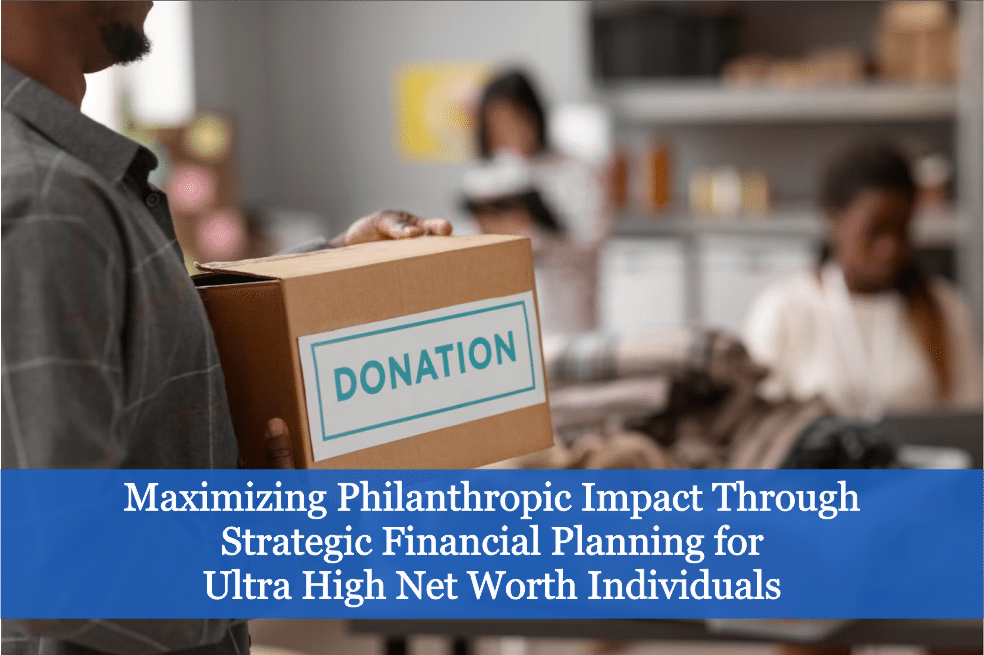 Maximizing Philanthropic Impact through Strategic Financial Planning for Ultra High Net Worth Individuals
Discover a plethora of cutting-edge investment strategies tailored for individuals with ultra high net worth, allowing you to optimize the potential returns on your charitable contributions.
As we've discussed before, it's essential to consider the potential benefits of donating publicly listed securities to a qualified charitable organization in the context of financial planning for ultra high net worth individuals. One advantage worth noting is that these securities, when contributed, can potentially yield capital gains tax savings since the appreciation in their value is not subject to taxation. Moreover, when you donate such securities, your receipt will reflect their current market value, providing a transparent record of your charitable contribution. This aspect can play a vital role in your financial planning and serves as valuable marketing advice for maximizing the impact of your philanthropic endeavors.
If you aspire to establish an enduring philanthropic legacy, exploring the avenue of establishing a charitable foundation can prove highly rewarding. When it comes to financial planning for ultra high net worth individuals, adopting a marketing advice voice, I recommend contemplating the two options available to you: a private foundation and a public foundation. By opting for a private foundation, you gain enhanced flexibility and exert greater control over the direction of your philanthropic endeavors. However, if you desire to minimize your day-to-day involvement while maximizing the impact of your charitable efforts, a public foundation presents itself as the more suitable choice.
Strategic Testamentary Trusts for Ultra High Net Worth Individuals
Enhance your financial prowess for ultra high net worth individuals with our cutting-edge marketing advice! Unlock the potential of testamentary trusts, an effective investment strategy tailored to your affluent needs. By incorporating testamentary trusts into your will, you can optimize your financial planning and secure remarkable advantages for your beneficiaries. Witness the exceptional income tax benefits bestowed upon your loved ones, surpassing the limitations of a mere outright inheritance. Let us guide you toward unparalleled success in the realm of wealth management.
It's essential to consider the potential implications of outright inheritance. In such cases, the income generated from the inheritance would be combined with their regular income and subject to corresponding tax obligations. This could lead to a higher tax rate, impacting their after-tax income. However, by leveraging the strategic use of testamentary trusts, one can unlock potential tax benefits and establish provisions to safeguard the inheritance for specific beneficiaries. For instance, a testamentary trust can be set up to ensure that a child from another marriage or a disabled family member receives their rightful share of the inheritance. By incorporating such tailored estate planning strategies, individuals can effectively optimize their financial position and provide for their loved ones tax-efficiently.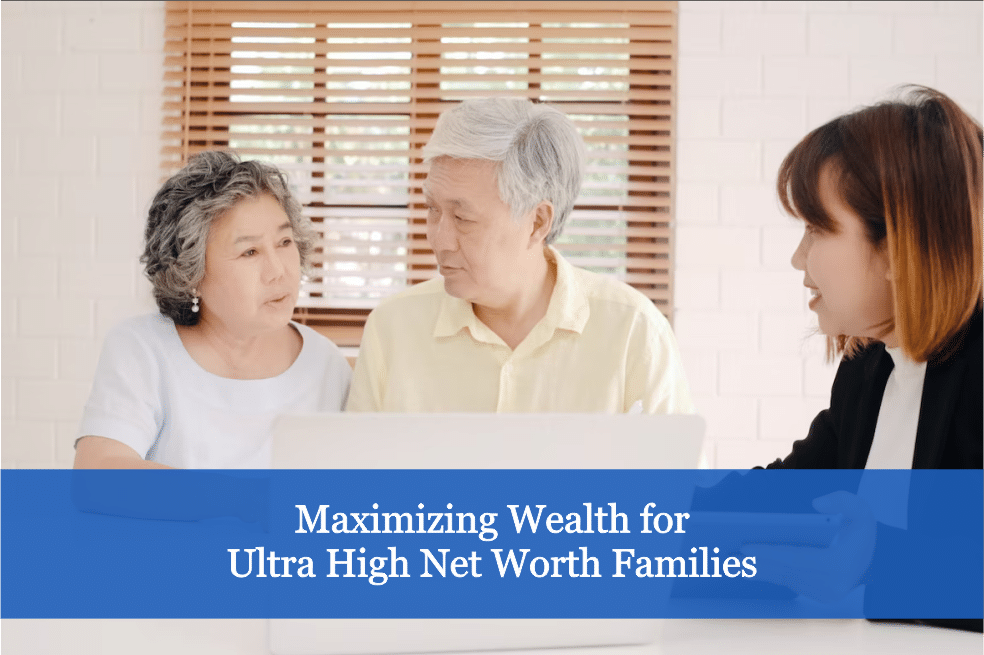 Maximizing Wealth for Ultra High Net Worth Families
Allow me to provide you with some valuable marketing advice regarding financial planning for ultra high net worth individuals. A notable technique worth considering to alleviate the tax obligations of UHNW families is the implementation of income splitting.
One crucial aspect to consider is the impact of the American tax system, which operates on a progressive tax structure. This means that the corresponding tax liability increases as your income rises.
For optimum financial planning for ultra high net worth individuals, consider leveraging strategic income allocation within your family, particularly by redistributing it to members with lower income levels. This prudent approach could yield substantial tax savings amounting to thousands of dollars. To successfully implement this strategy, it is crucial to seek guidance from a proficient financial advisor well-versed in catering to the unique needs of high net worth families. Trusting the expertise of a competent professional is vital for maximizing the benefits of this option.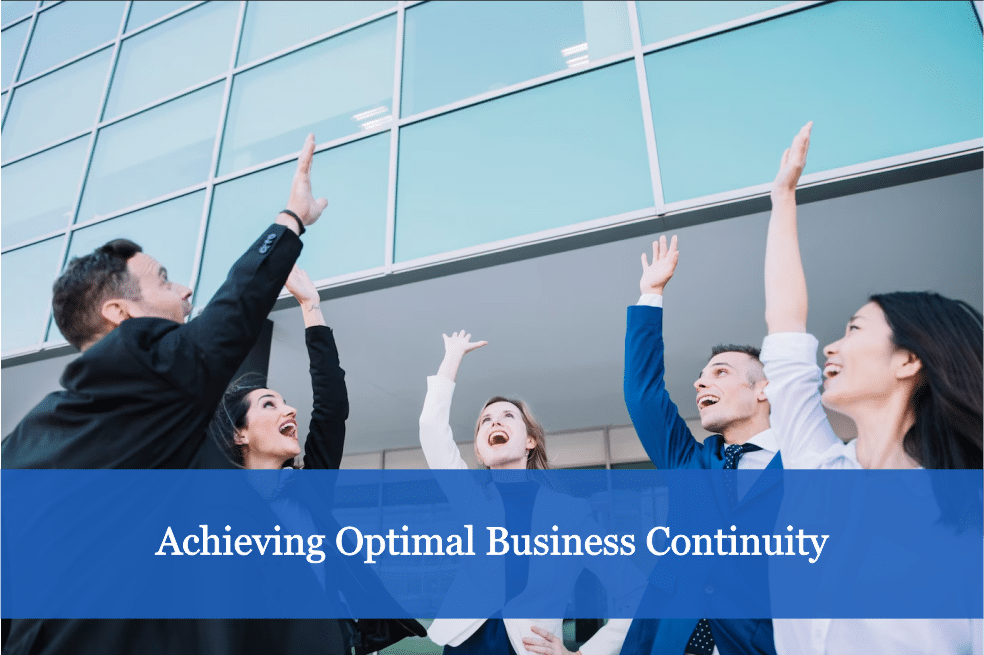 Achieving Optimal Business Continuity
Attention ultra high net worth individuals seeking impeccable financial planning for the seamless transfer of your esteemed business to future generations! Let me present you with expert marketing advice to guide your strategic journey toward an enduring legacy. Behold these meticulously crafted investment strategies tailored to your exclusive needs in the realm of business succession planning:
Identify the prodigious talent and keen interest among your children to spearhead your business empire. Once you've determined the ideal successor, embark on a strategic journey to integrate the chosen individual into key business affairs gradually.
Harnessing our expertise in financial planning for ultra high net worth individuals, we provide an unparalleled marketing advice voice to further enhance your journey toward prosperity. Building on the foundations we've established, we invite you to delve deeper into our strategic recommendations.
We understand the significance of cultivating influential business connections. Our proven methodology encourages you to engage with important industry contacts, facilitating the establishment of invaluable relationships. Through meticulously orchestrated introductions, we ensure you gain access to the right circles, paving the way for future opportunities.
A key aspect of our approach is the gradual assumption of responsibilities over a carefully planned timeframe. A transition period spanning 5 to 10 years allows for seamless integration into your newfound roles. During this time, you will benefit from our guidance and support, gradually assuming more significant levels of responsibility and expanding your expertise.
To fortify your financial future, our comprehensive plan encompasses sophisticated investment strategies explicitly tailored for high net worth individuals like yourself. Leveraging our extensive knowledge, we recommend exploring individual pension plans to secure your retirement and preserve your wealth. This strategic investment vehicle ensures long-term growth while offering you valuable tax advantages.
We advocate for implementing an estate freeze strategy in line with our commitment to maximizing your financial potential. By employing this technique, you can effectively minimize tax obligations and safeguard your assets for future generations. Our team of experts will meticulously analyze your unique circumstances and craft a customized plan that optimizes the benefits of an estate freeze.
Recognizing the importance of protecting your wealth against unforeseen events, we stress the importance of comprehensive insurance coverage. Through our guidance, you'll have access to tailored insurance solutions that shield you from potential risks and provide a safety net in the face of unexpected challenges.
To solidify your position as a key stakeholder, we recommend the inclusion of a well-structured shareholder's agreement. This agreement is a robust framework outlining the rights and responsibilities of all shareholders involved. Establishing clear guidelines and decision-making protocols fosters transparency and harmony and protects your interests.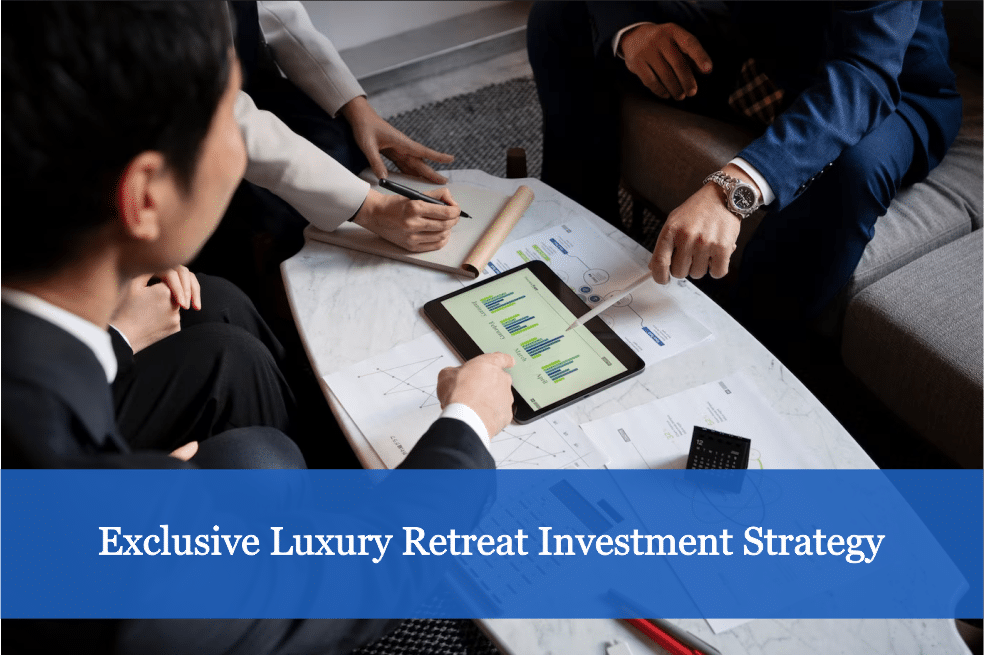 Exclusive Luxury Retreat Investment Strategy
Owning a vacation property can present a multitude of challenges. Particularly for ultra high net worth families, transferring the property to future generations while avoiding conflicts becomes a significant concern. Nevertheless, by employing meticulous planning and implementing effective high net worth investment strategies, you ensure a smooth property transition and gain the advantage of tax reduction. With expert marketing advice, you can navigate these intricacies seamlessly and secure a harmonious legacy for your family.
Here are some effective strategies:
One highly recommended approach in this context is the utilization of an inter vivos family trust. This powerful tool enables you to bypass probate tax and allows you to defer any potential future capital gains tax. By establishing a co-ownership agreement, should you wish to have multiple children share ownership of the property, you can effectively set the ground rules and ensure a smooth transition.
By incorporating this expert financial planning strategy into your overall wealth management, you can confidently secure your assets for the future while minimizing tax implications. Trust the power of inter vivos family trusts and co-ownership agreements to safeguard your vacation property and maximize your financial advantages.
Led by the renowned co-founders Hutch Ashoo and Chris Snyder, we take pride in providing exclusive financial planning services tailored specifically for individuals with ultra high net worth.
As esteemed experts in the field, we have garnered over three decades of experience crafting comprehensive wealth management strategies. Our expertise extends to offering specialized investment advice that caters to high net worth individuals, ensuring your continued financial security.
At Pillar Wealth Management, we operate as a fee-only firm, which means our sole focus is on your best interests. This commitment to transparency ensures that our recommendations are unbiased and aligned with your long-term goals.
With our extensive knowledge and track record, we have established ourselves as published authors, sharing our insights with the broader community. Through our writings and publications, we provide invaluable marketing advice to help you navigate the complex world of financial planning for ultra high net worth individuals.
Rest assured, when you choose Pillar Wealth Management, you partner with seasoned professionals dedicated to optimizing your financial potential. Let us guide you on your journey toward achieving financial prosperity.
Our cutting-edge strategies empower you to optimize and savor your riches to the fullest.
Take a decisive step towards securing your financial future by contacting our team of seasoned advisors. Embrace this opportunity for a complimentary consultation, where our experts will enlighten you on the intricacies of high net worth investment strategies. Gain the insights you need to make informed decisions and embark on a journey of prosperity.
Frequently Asked Questions
Ultra-high-net-worth financial planning applies financial services, such as more advantageous investments, to the unique circumstances of very affluent individuals.
Because tax minimization is critical in ultra-high-net-worth financial planning, an ever-changing tax code can be challenging, as well as maintaining wealth for an affluent retirement.
Market volatility risks can be managed by maintaining a well-diversified pool of investments, selected across asset classes, industry sectors, and geographical locations.
To offset their high tax burden and protect their wealth, ultra-high-net-worth individuals and families can use tax saving strategies such as charitable giving, gifting, and trusts.
Because they have a high investment minimum, venture capital funds, hedge funds, and private equity are advantageous investments for ultra-high-net-worth individuals.